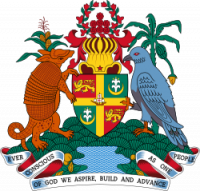 This website is owned and operated by the Central Statistical Office of Grenada (hereinafter referred to as "CSO").
By accessing the CSO's website ("this website"), you unconditionally accept to be legally bound by these Terms and Conditions of Use. If you do not agree to these Terms and Conditions of Use, please do not use this website.
In case of any violation of these rules and regulations, the CSO reserves the right to seek all remedies available by law and in equity for such violations. These Terms and Conditions of Use apply to all visits to this website, both now and in the future.
Hyperlinks to This Website from Third Party Websites
Under no circumstances shall the CSO be considered to be associated with or affiliated in any manner with any trade or service marks, logos, insignia or other devices used or appearing on websites that link to this website or any of the contents.