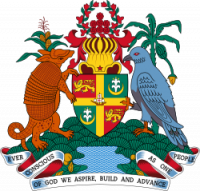 Director of Statistics' Message
---
On behalf of the Central Statistical Office of Grenada, I am proud to announce the launch of our website, designed with a fresh look and a user-friendly navigation. The website will enable you to find information on Grenada's social and economic situation quickly and easily, including:
instant statistics indicators;

the latest data on a wide range of subjects;

a comprehensive repository of publications; and

useful information on our statistical methods.
Many aspects of our lives—big and small—are influenced by statistics. They provide us with vital information to plan for our countries physical and economic development. The statistics can also be used to inform employment and social programs as well as infrastructural development. As Grenada's trusted source of information, we are committed to providing you with accurate and reliable statistics on our country and its people.
Visit our website often to learn more about our surveys and stay current on the latest statistical findings!
Halim Brizan, Director of Statistics